CPD Training and Career Development
Axcis offer an excellent range of continued professional development (CPD) training opportunities. This includes sessions delivered by some of the most experienced and knowledgeable trainers and practitioners within the world of SEND.
Our current in-house CPD offerings include the following courses: 
Team Teach (see video below)
Safeguarding in Education Level 2 (CPD accredited)
Candidate Induction
Moving and Handling 
Autism Awareness
Behaviour Management
Introduction to Communication for Learners with SEND
Epilepsy Awareness and Buccal Administration
Live Webinars
We also offer a variety of online webinars covering a wide variety of subjects from Autism Awareness to Moving and Handling of People. For a full list of the upcoming webinars, please check our Events page.
Online Training
In addition to the live webinars, you can also access a fantastic range of online training courses to support your CPD which you can study at your own pace. Not only that, all these courses are absolutely free so what are you waiting for, there has never been a better time to sign up for online training!

What courses are available?*
Here are just a few of the courses that are available to you through our training partners:
Flexebee
Autism Awareness
The Care Certificate
Challenging Behaviour Awareness
Child Safeguarding Advanced
Disability Awareness
Epilepsy Awareness
Equality & Diversity
Learning Disabilities Awareness
Mental Health Awareness
Moving & Handling of People Awareness
Safeguarding Adults Awareness
Safeguarding of Children Awareness
Reachout ASC (The Ability Bridge)
Autism and Anxiety
Autism in Early Years
Supporting Autistic learners in the primary and secondary school
Autism and ADHD
And many more
These online courses are delivered by our training partners; Flexebee and Reachout ASC. For a full up to date list, please click their logos below to visit their websites.
*Please note that this course list may be subject to change at any time as the providers add or remove courses from their offerings.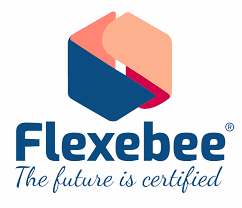 If you would like further details about any of these courses please contact your consultant or you can contact our Candidate Training team directly.  You can also browse our events calendar for provisional dates. It is also worth noting that we have some practical communication resources available on our useful downloads page and a wealth of other SEND resources available on our blog. 
Team Teach
Team Teach is one of our most popular courses.  It is held over two days and delivered within the guidelines of the DfE. The aim of the course is to promote positive behaviour management strategies for children who have aspects of challenging behaviours. It is useful in decreasing the number of serious incidents/restraints in schools, reducing stress, enhancing team-work, and boosting staff morale.
Team Teach is aimed at medium risk service settings (special schools, PRUs, children's homes, elderly care etc). This course covers personal safety, risk reduction strategies, and a range of positive handling and interventions together with a focus on policy, documentation and legal guidance.