Axcis Annual Charity 2022: Dogs for Good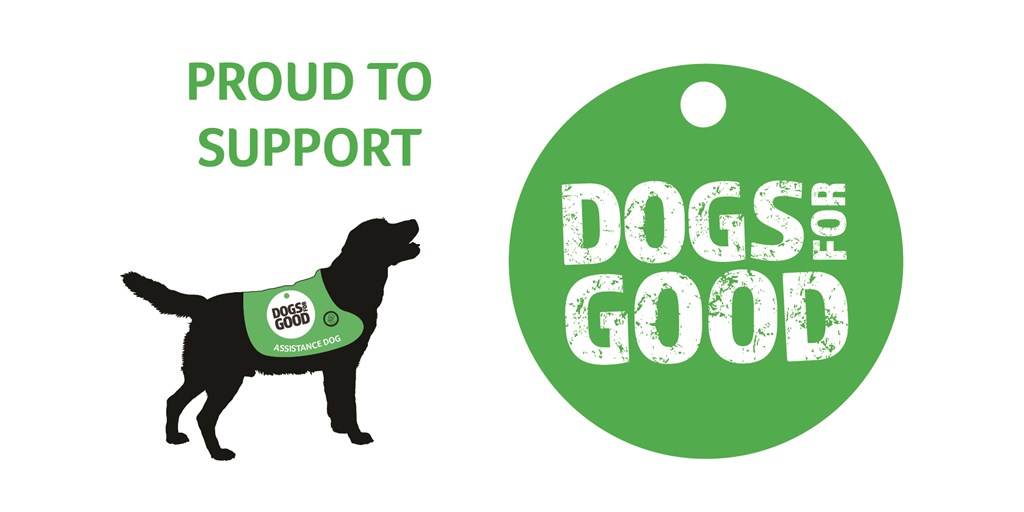 At Axcis, we are proud long-term supporters of the National Autistic Society and nasen (the National Association for Special Educational Needs). But from 2020, we have also been nominating an additional annual charity to support with our fundraising efforts. This year we have chosen to support 'Dogs for Good'. But who are they and why have we chosen to support them?
Why does Axcis support SEND charities?
As leaders in special educational needs and disabilities (SEND) recruitment, we feel that it's important to demonstrate our commitment to the sector. That's why we have long-standing relationships with the National Autistic Society and nasen and have supported other charitable organisations and events on and off over the years. We do this because we know how vital the work these organisations do is for young people with SEND as well as their families and the wider community – and they can't do this without financial help. That's where we (and of course their other sponsors) come in.
Why Dogs for Good in 2022?
We chose Dogs for Good because we want to support a smaller charity alongside the national organisations we are already working with. We are aware that the bigger charities often attract the lion's share of the attention when it comes to fundraising and public attention. So when we found out about Dogs for Good and the wonderful work they are doing, we felt that this was a smaller charity that we could not only support financially, but help to put a spotlight on in 2022, too.
Who are Dogs for Good?
Dogs for Good is a charity which finds help and adventure for disabled children and their families through the support of furry friends. They do this by working with and helping to provide assistance dogs, community dogs and also family dogs across the UK. They help children and vulnerable adults with a range of disabilities to help promote independent living and have found that children on the autistic spectrum have responded particularly well. They have some useful video links and success stories available to find out more if you wish.
What will Axcis be doing to support Dogs for Good in 2022?
We will be doing a range of internal fundraising activities aimed at raising money for Dogs for Good throughout 2022. From bake sales and dress-down days to bucket collecting, meme the boss competitions, draws to win free lunches (on the company of course) and much, much more. The aim of the game is to get each team actively involved in activities to raise funds, as well as awareness about the charity. Axcis will then DOUBLE the amount raised at the end of the year before presenting Dogs for Good with what we hope will be a sizable cheque!
Make your own donation or get involved
If this is the first time you've heard about Dogs for Good and you'd like to get involved or make your own donation, you can do so via their website.
Are you seeking SEND work or staff?
If you're looking for a SEND teaching or support job in England or Wales, why not register with Axcis, the SEND recruitment specialists? Or perhaps you need to recruit staff for your school or provision? If so, why not take a look at the Axcis Website, or get in touch today to find out how we can help?